Training for Apprentices in Technical Section
For many years, the Leibniz Institute for Astrophysics Potsdam (AIP) has been extremely successful in training apprentices in both commercial and skilled trades. Our apprentices benefit from our expert trainers and excellent working conditions.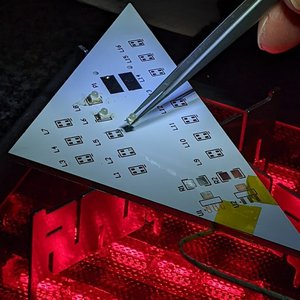 Trainees in the Technical Section work on exciting instrumentation projects and learn to use state-of-the-art equipment.
We offer our trainees
good training with modern workplaces and equipment
Dedicated and competent trainers and individual support
preparatory courses for the intermediate and final examinations
a dynamic, international working environment
a company pension plan (VBL)
a apprenticeship in accordance with the conditions of the Collective Agreement for Apprentices of the Länder in Apprenticeship Occupations under the Vocational Training Act ("Tarifvertrag für Auszubildende der Länder in Ausbildungsberufen nach dem Berufsbildungsgesetz TVA-L BBiG").

with an attractive training allowance (including a special annual payment)
a right to capital-forming benefits ("Vermögenswirksame Leistungen VL")
and 30 vacation days per year
Last update: 16. June 2021