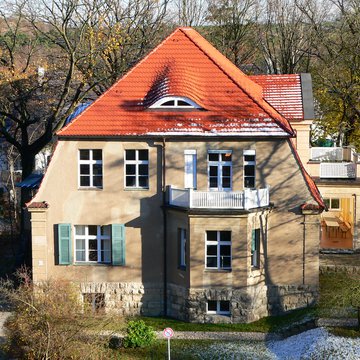 The administration at the Leibniz Institute for Astrophysics Potsdam is managed directly by the administrative chairman. The administrative staff provides all commercial and executive services for the basic operations of core tasks within science and research at the AIP.
The Administrative department is organized into three sections:
Finance
Personnel and Legal Affairs
Central Services
The headquarters of the AIP is the research campus in Babelsberg, Potsdam. Beyond this, the administration supports the antenna field in Bormim, and the Einstein Tower and Great Refractor on Telegrafenberg. The administration provides its services in a multifaceted and dynamic research environment. Working within its core tasks, the administration sees to the specific and demanding needs of science and research.


Section Finance
Tasks:
Financial management of the institute with a budget of about 16 Million Euros
Management of third party funds and grants
Management of the "Johann-Wempe-Stiftung", a fiduciary foundation
Commercial procurement implementation with a purchasing volume of ca. 6 million Euros
Head: Ulrich Boyer
E-mail: finanzen@aip.de


Section Personnel and Legal Affairs
Tasks:
Settlement of legal matters and local contract management
Human resource management for ca. 190 staff members
Travel expense management
Head: Gernot Rosenkranz
E-mail: personal@aip.de


Section Central Services
Tasks:
Building supervision
Infrastructure management and building services
Logistics and waste management
Safety and health in the workplace and protection of the environment at the AIP
Social affairs
Head Building services: Dennis Nagel
E-Mail: haustechnik@aip.de
Head Building supervision: Katrin Tygör
E-mail: liegenschaften@aip.de
Last update: 23. February 2021