Dutch royal couple visits Telegrafenberg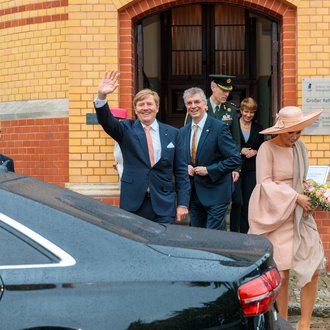 May 22, 2019 //
His Majesty King Willem-Alexander and Her Majesty Queen Máxima of the Netherlands today visited the Great Refractor of the Leibniz Institute for Astrophysics Potsdam (AIP) at the Albert Einstein Science Park on the Telegrafenberg accompanied by a high-ranking German-Dutch delegation.
Matthias Steinmetz, chairman of the AIP, together with Reinhard Hüttl, head of the German Research Centre for Geosciences (GFZ) and the directors of the Potsdam Institute for Climate Impact Research (PIK), Johan Rockström and Ottmar Edenhofer, welcomed the royal couple, the Prime Minister of Brandenburg, Dietmar Woidke, his wife Susanne, the Dutch Minister of Education, Culture and Science, Ingrid van Engelshoven and the Brandenburg Minister of Science, Research and Culture Martina Münch. In the dome hall of the Great Refractor, the historic telescope, Matthias Steinmetz greeted the delegation: "For almost 150 years, the Telegrafenberg has not only stood for the exploration of our planet and its place in the cosmos, it has also been a place for international cooperation and interdisciplinary scientific discourse ever since."
The reason for the visit was the ceremonial signing of two cooperation agreements between the GFZ and the Technical University of Delft, as well as the PIK and the Vrije Universiteit Amsterdam. At six thematic tables in the Great Refractor, the royal couple could inquire about research in the fields of geothermal energy and underground storage of cold and heat in cities, the use and storage of deposited carbon as well as effects of climate change or the decarbonisation of the energy system.
"I am very pleased that the royal guests from the Netherlands today visited this unique research campus on Telegrafenberg," said Prime Minister Dietmar Woidke. "The discussions and encounters have made clear the many points of contact that connect researchers in Germany and the Netherlands. The three institutes, of which the state of Brandenburg is rightly proud, are leaders in the German and international research landscape. They have contributed to Potsdam's international reputation and recognition and to the fact that its name stands for the high quality of scientific research. The royal couple underlined this with their visit today."
The key areas of research at the Leibniz Institute for Astrophysics Potsdam (AIP) are cosmic magnetic fields and extragalactic astrophysics. A considerable part of the institute's efforts aims at the development of research technology in the fields of spectroscopy, robotic telescopes, and E-science. The AIP is the successor of the Berlin Observatory founded in 1700 and of the Astrophysical Observatory of Potsdam founded in 1874. The latter was the world's first observatory to emphasize explicitly the research area of astrophysics. The AIP has been a member of the Leibniz Association since 1992.
Further interesting news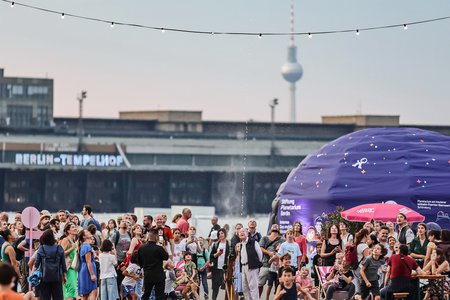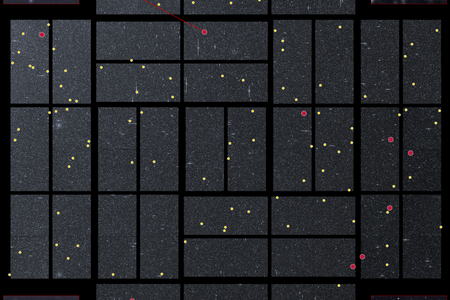 Last update: 8. April 2021