Travel through time with astronomy: Potsdam Science Day on 6 May 2023
May 2, 2023 //
On 6 May 2023, the Potsdam Science Day will take place for the tenth time, with more than 30 universities, schools and research institutions in Brandenburg presenting themselves – including the Leibniz Institute for Astrophysics Potsdam (AIP).
"Research. Discover. Participate." is the motto again on Saturday, 6 May, 2023 at the Potsdam Science Day, which will offer visitors more than 130 programme points. The venue is the campus Griebnitzsee of the University of Potsdam. From 1 to 7 pm, AIP scientists will give information about astrophysical research at a joint booth with the Max Planck Institute for Gravitational Physics (Albert Einstein Institute). At 3 pm, Prof. Dr. Lutz Wisotzki will give a lecture on the state of research and new results obtained in Potsdam on modern telescopes and observation techniques, with which we can now look back to the early phases of the universe.
Admission is free for all visitors.
Further information
The website of the Potsdam Science Day with more details and the complete programme can be found at
The key areas of research at the Leibniz Institute for Astrophysics Potsdam (AIP) are cosmic magnetic fields and extragalactic astrophysics. A considerable part of the institute's efforts aims at the development of research technology in the fields of spectroscopy, robotic telescopes, and E-science. The AIP is the successor of the Berlin Observatory founded in 1700 and of the Astrophysical Observatory of Potsdam founded in 1874. The latter was the world's first observatory to emphasize explicitly the research area of astrophysics. The AIP has been a member of the Leibniz Association since 1992.
Further interesting news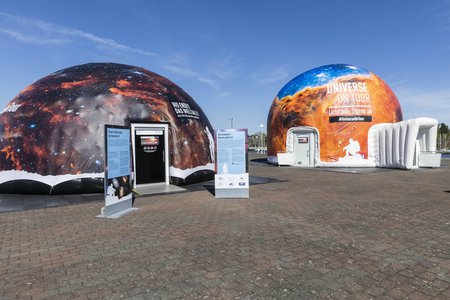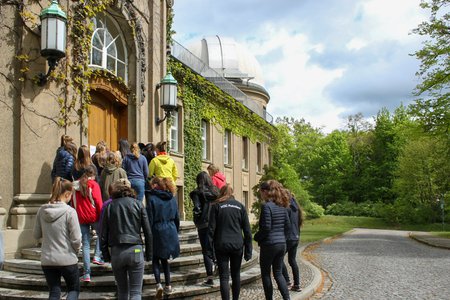 Last update: 4. May 2023