The red planet on tour in Potsdam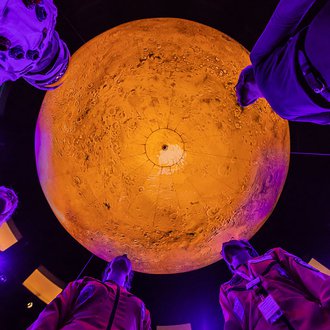 Sept. 15, 2023 //
The planet Mars is visiting the city of Potsdam in the form of a work of art from 16 to 28 September as part of the Science Year "Our Universe". The ceremonial opening will take place on Saturday, 16 September at 5:30 pm in the St. Nicholas Church.
The event starts with a panel discussion titled "The Dream of Mars – Gods, Dust and Martians" and will then be graced by organ music. Lieutenant Colonel Dr Harald Potempa from the Bundeswehr Centre for Military History and Social Sciences, religious scholar Prof. Dr Johann Ev. Hafner from the University of Potsdam, Dr Janine Fohlmeister from the Leibniz Institute for Astrophysics Potsdam (AIP) and moderator Thomas Prinzler will be present at the opening. Afterwards, the seven-metre, illuminated Mars sphere can be seen during opening hours Monday to Saturday from 9.30 a.m. to 5.30 p.m. and Sunday from 11 a.m., in the St. Nicholas Church until 28 September.
The Mars artwork was designed by British artist Luke Jerram. The sphere is illuminated from the inside and printed with NASA photographs of the surface of Mars at a ratio of 1:1,000,000. The Mars globe will hang freely in the space of the St. Nicholas Church, creating a floating effect.
Accompanying the Mars exhibition, the Extavium in Potsdam is offering a Mars Rover Workshop for children aged 10 and older. In teams, the young researchers can then recreate a self-propelled model of the "ExoMars Rover" of the European Space Agency. There will also be a discussion about the environmental conditions on the red planet. The entry is free for children. Accompanying adults pay 12.50 euros. The workshops are also bookable for school classes from grade 5 onwards. Furthermore, from 2 to 7 October, the Ponti Festival will take place in the St. Nicholas Church.
The red planet travels through a total of nine different science cities of Germany. The selected cities have been cooperating since 2016 in the "Science in the City" strategy group. There is an individual accompanying programme in each city. The project "Mars findet Stadt" is part of the Science Year "Our Universe". In Potsdam, the project is organized by the association ProWissen Potsdam e.V..
The key areas of research at the Leibniz Institute for Astrophysics Potsdam (AIP) are cosmic magnetic fields and extragalactic astrophysics. A considerable part of the institute's efforts aims at the development of research technology in the fields of spectroscopy, robotic telescopes, and E-science. The AIP is the successor of the Berlin Observatory founded in 1700 and of the Astrophysical Observatory of Potsdam founded in 1874. The latter was the world's first observatory to emphasize explicitly the research area of astrophysics. The AIP has been a member of the Leibniz Association since 1992.
Further interesting news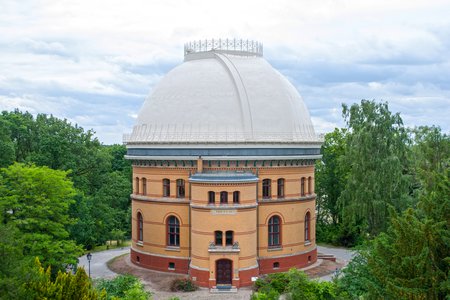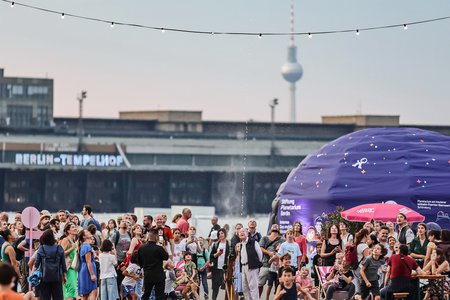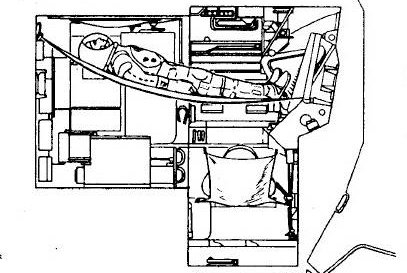 Last update: 15. September 2023