About me: I am an astronomer interested in many things, but especially in the origin and evolution of galaxies. My main research activity is focused on spectroscopic surveys of high-redshift galaxies and the study of the circumgalactic medium. My main observational tool is the MUSE instrument at the ESO Very Large Telescope in Chile, and I am as well involved in the HETDEX project. In my past research I worked a lot on Active Galactic Nuclei and their host galaxies, on the intergalactic medium, and a bit on gravitational lensing. I regularly teach at the University of Potsdam, and I have written a German-language textbook on general astrophysics at introductory level.
Office:
SH/224
Phone: +49 331 7499 532
lwisotzki
nothing
@aip.de
Leibniz-Institut
für Astrophysik Potsdam (AIP)
An der Sternwarte 16
14482 Potsdam
Teaching Astrophysics at Potsdam University
In the academic year 2020/21 I teach the "Grundkurs Astrophysik I and II". Access via Moodle.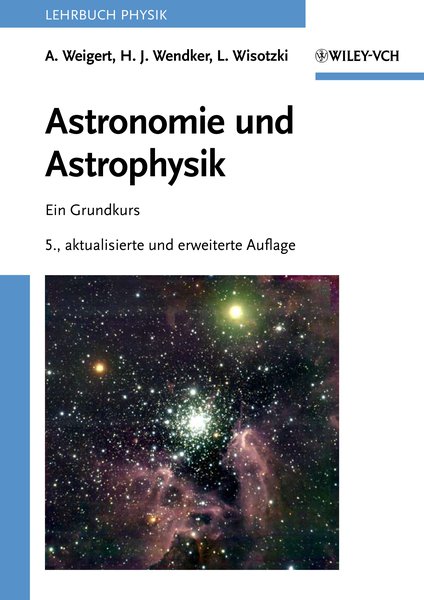 My textbook "Astronomie und Astrophysik - ein Grundkurs" (Introduction into Astronomy and Astrophysics; German language only) is now in its 5th edition. All figures and colour plates are freely available for teaching and study purposes. Please click here to get to the entry pages. While the figure captions are in German, most figures can be used independently of the language. I am currently preparing a thoroughly revised 6th edition.
Publications
Latest refereed publications, retrieved from NASA ADS: