Science Year 2023 – Our Universe
"Our Universe" is the motto of this year's Science Year 2023.
The Science Years have been in existence for more than 20 years and are a joint initiative of the German Federal Ministry of Education and Research (BMBF) and "Wissenschaft im Dialog" (WiD) to promote exchange between research and society.
This year, the focus is on getting people excited about astronomy and linking age-old questions of humanity with current research: Are we alone in the cosmos? What makes our Earth a habitable planet? What are black holes?
A wide variety of events and formats are designed to appeal to the general public – from kindergarten children and families to young people and researchers – as well as to multipliers in science, education, politics and the media.
We invite you to celebrate the Year of the Universe with us!
On this page we let you know about the events of the Science Year in which the AIP is participating.
17 - 21 May, 2023: Roadshow "Universe on Tour" in Potsdam, Luisenplatz
The roadshow "Universe on Tour" will stop at 15 locations throughout Germany with a mobile planetarium. It is accompanied by an activating exhibition that provides information about the importance of light as an information carrier and the impact of light pollution on the environment, the population and astronomy. Guests can broaden their horizons about the starry sky through participatory event formats and engage with the facets of the topic of "light". The AIP contributes content for the planetarium show and is on location with scientists on Wednesday, Thursday and Saturday.
18 May 2023, 8 pm: Public lecture by Prof. Dr. Christoph Pfrommer: Fascination galaxy clusters – the biggest collapsed objects in the universe" (in German)
More information:
https://www.wissenschaftsjahr.de/2023/universe-on-tour
25.01.2023: Opening
Opening event of the Science Year 2023 – Our Universe at the Futurium Berlin, with extensive programme. A recording of the event can be found here: live stream - recording.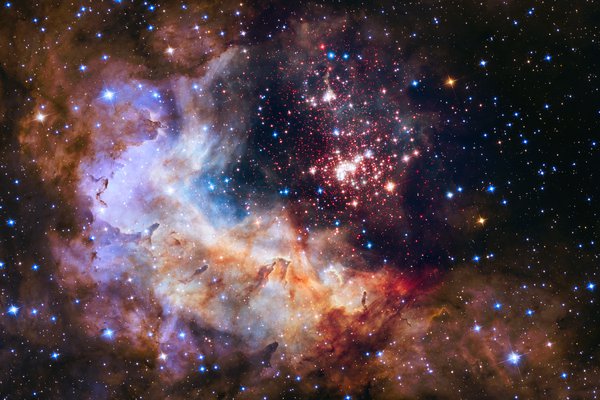 Further events are being planned, the details will be announced here in time. We will be part of the exhibition "Beam me up, Potsdam! Einmal Milchstraße und zurück" and the project "Mars findet Stadt. Auf der Umlaufbahn durch 9 Städte".
Last update: 2. May 2023