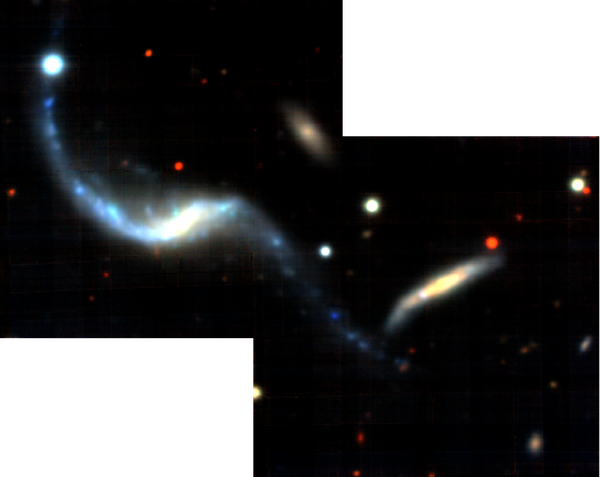 Scientific Interests
I work with integral field spectroscopy and use this method to analyze various types of objects:
Starburst Galaxies
Interacting and Merging Galaxies
Dwarf Galaxies
Galaxy Evolution
Regarding instrument development I am interested in
Integral Field / 3D Spectroscopy
Data reduction methods and software
Data Visualization
Office:
LH/0-22
Phone: +49 331 7499 667
pweilbacher
nothing
@aip.de
Leibniz-Institut
für Astrophysik Potsdam (AIP)
An der Sternwarte 16
14482 Potsdam
I was involved in the development of the MUSE spectrograph, and designed its data reduction software, for which I also wrote and tested most of the code. In one of the early publications of this instrument I wrote about the Orion Nebula (M42). The corresponding datacube is still one of the largest contiguous datasets in existence, it was visualized in form a short movie by Kristin Riebe. Further publications of mine are related to the Antennae Galaxy.
I will also be take part in the development of the BlueMUSE spectrograph and of the MOSAIC instrument.
Publications
Publications at NASA ADS:
ADS library
Publications at ArXiv:
ArXiv link
Latest refereed publications, retrieved from NASA ADS: